Networking workshop to set the stage for £1 million of funding into beta cell therapy innovations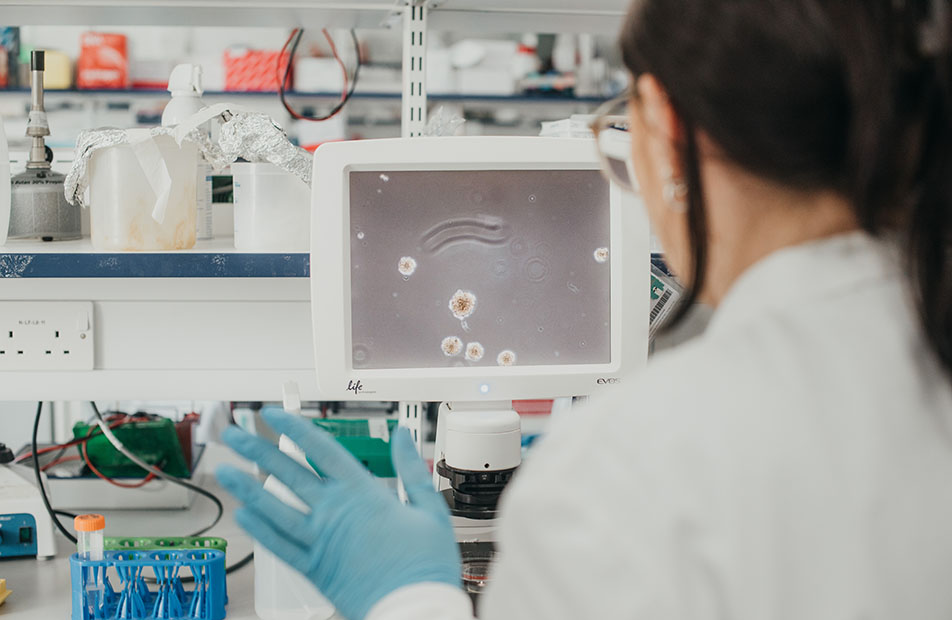 Researchers are invited to attend a networking workshop this November focused on innovative, high-risk, high-reward ideas with the potential to transform the type 1 diabetes beta cell therapy field.
The workshop is designed to spark cross disciplinary collaborations and innovative ideas with the potential to disrupt the roadblocks holding back progress in beta cell therapy research.
Following the event, the Type 1 Diabetes Grand Challenge partnership will be offering £1 million of funding to support researchers to grow and test their innovations with the hope of moving us closer to a cell-based cure for people living with type 1 diabetes.
An innovation shot in the arm
The Grand Challenge is committed to fostering innovation within the UK research community by embracing risk and removing blockades that can hinder high-risk, high-reward research.
And because the best ideas often come from a multidisciplinary approach, we want to bring fresh thinking and new perspectives into the beta cell therapy field. That's why the innovation workshop is open to researchers across all disciplines.
We're inviting researchers who work in type 1 diabetes to share the challenges they currently face, and researchers who work outside type 1 diabetes to consider how they could apply their skills to solve these issues.
The workshop will be held on 29 November 2023 in Science Gallery London and is open to researchers from all disciplines who are:
Senior post-doctoral researchers on their path to independence;
Clinical and non-clinical group leaders who are continuing to build their research groups;
Established clinical and non-clinical group leaders.
Those interested in attending can register here. We'll be in touch to confirm your place, once your eligibility has been checked.
The Beta Cell Therapy Innovation Project Grants funding call will open on 5th December. You do not need to attend the workshop in order to apply for funding. However, applications should be collaborative, innovative and disruptive, so we strongly encourage those interested in applying to take advantage of the chance to attend the networking workshop.